Rocky Mountain Harley-Davidson® Riding Academy
When you thumb the starter of a motorcycle, something happens.
As the pistons pump faster... so does your heart.
When you kick it into gear, release the clutch, your mind and body become focused on the road. The exhilaration builds with every twist of the throttle. You and your "bike" become one, and you feel more alive than you have ever felt before.
Welcome to the sport of motorcycling
Welcome to the world of adventure
Never ridden before? No worries It's easier than ever to get the skills you need to hit the road with confidence, when you enroll in a "new rider course" with riding academy
The Harley-Davidson® academy of motorcycling!
Riding academy new rider course is a motorcycle safety foundations (MSF) proven blend of classroom instruction and on range training curriculum, that delivers the basic skills of motorcycle operation specifically designed for the new rider, in a way that's fun, interactive, memorable, and engaging.
You'll be riding the truly unique Harley-Davidson Street 500; a light, easy to handle sport bike, with a low center of gravity, and a rider friendly design that will have you feeling in control.
Riding Academy instructors are certified by both the MSF and Harley-Davidson®; and are devoted to creating a relaxed, supportive environment that fosters comraderie and confidence. You will also get an inside look at everything the Harley-Davidson® lifestyle has to offer, straight from the enthusiasts who live it!
Your instructors will ride a demonstration before every exercise to show you the skill you will learn in that particular lesson. This helps you become familiar, and feel more comfortable with the exercise.
Student to instructor ratio on the range is a maximum of 6 students to 1 instructor.
The 4 day course with 25 total hours of learning time and customized training, designed around the needs of new riders, allows students to build skills and self-confidence in a controlled, low risk and high learning environment. This course is designed to deliver a real road experience including, turning, shifting, braking, weaving, and maneuvers to overcome obstacles.
COST: $325.00
Requirements: To take the course you will need
To know how to ride a bicycle
A valid auto drivers license or learners permit
Sturdy over the ankle footwear
Jeans or full length pants
Full fingered motorcycle gloves
Long sleeved shirt or jacket
Protective eyewear
A DOT approved helmet, which we can provide if needed.
Upon successful completion of the course, you will receive an MSF completion card that could exempt you from any further riding or written test necessary to receive your motorcycle endorsement. It may also qualify you for discounts on insurance!
Ride here, ride now!
Sign up for the New Rider Course Today and begin a journey that will last a lifetime!
Even the best can get better
Give your skills a boost with the Riding Academy Skilled Rider Course
Take your skills to an all-new level. Created for experienced riders, it offers advanced tips and techniques that help you own the road. This one day, 6 hr course is built on the Motorcycle Safety Foundation's BRC2, and is taught by devoted MSF and H-D® certified Instructors that you would swear were genetically engineered to teach motorcycling!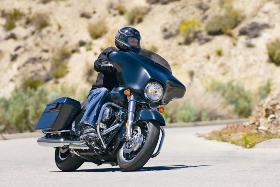 The course focuses on improving these skills, on your own bike:
Control at low speeds
Risk Management
Limited space manuevers
Cornering judgment
Swerving and stopping quickly on straights and in curves
Multiple curve maneuvers and surmounting objects
When you're done, you'll earn an MSF experienced rider course completion card that may qualify you for a discount on your motorcycle insurance.
Cost: $100.00
There is a better rider in all of us...no matter how long you have been riding. Give us the opportunity to help you enhance your riding technique and to challenge your current skill level.
Sign up for a skilled rider course today!
Third party testing available. Please call Nate at (303) 703-2885 for more information and to schedule an appointment!
Coming in from out of town and need a great place to stay?
Check out the Hampton Inn right next door! Mention Rocky Mountain Harley-Davidson® and receive a reduced rate!!